So before you actually add the deck, you really need and want to take care of some details.
Here is the picture of the hull right before decking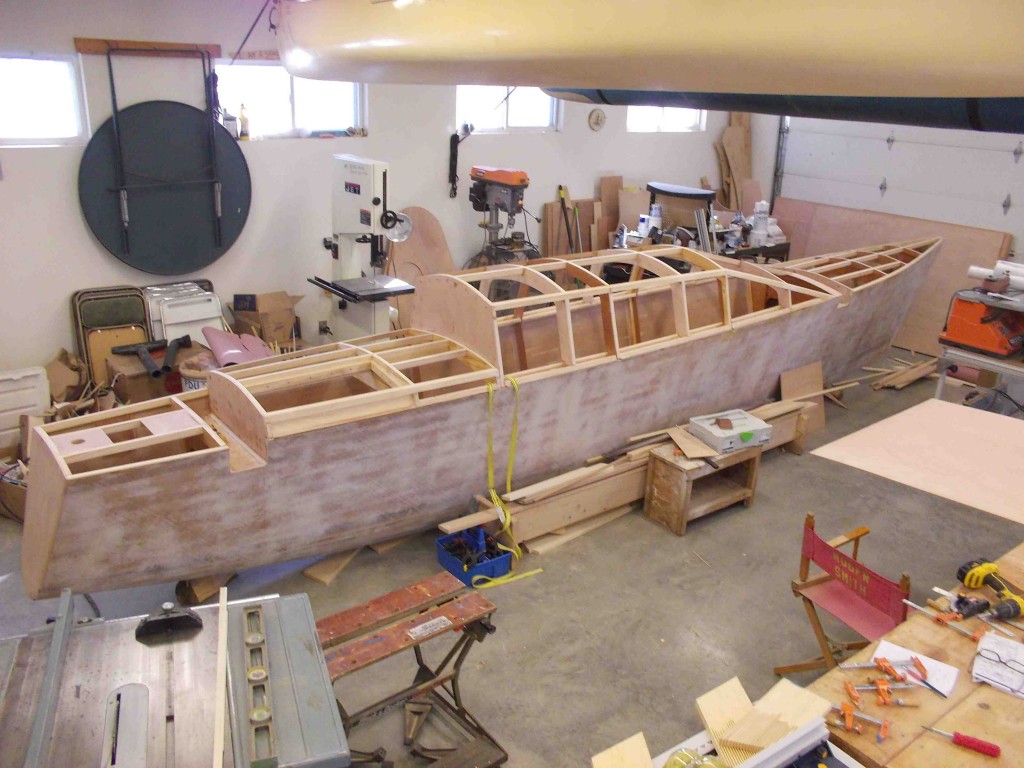 I decided that the I was going to add a composting toilet to my port hull. They are taller then a porta potty and basically I decide to sacrifice the aft bunk. Instead I get a nice lazaret.  for stowing lines and bumpers and a nice place for the battery and electrical panel. In this same picture you can see the shelf between frame 2 and bulkhead 6. The shelf is structural and adds a lot of stiffness to  the gunnel at that area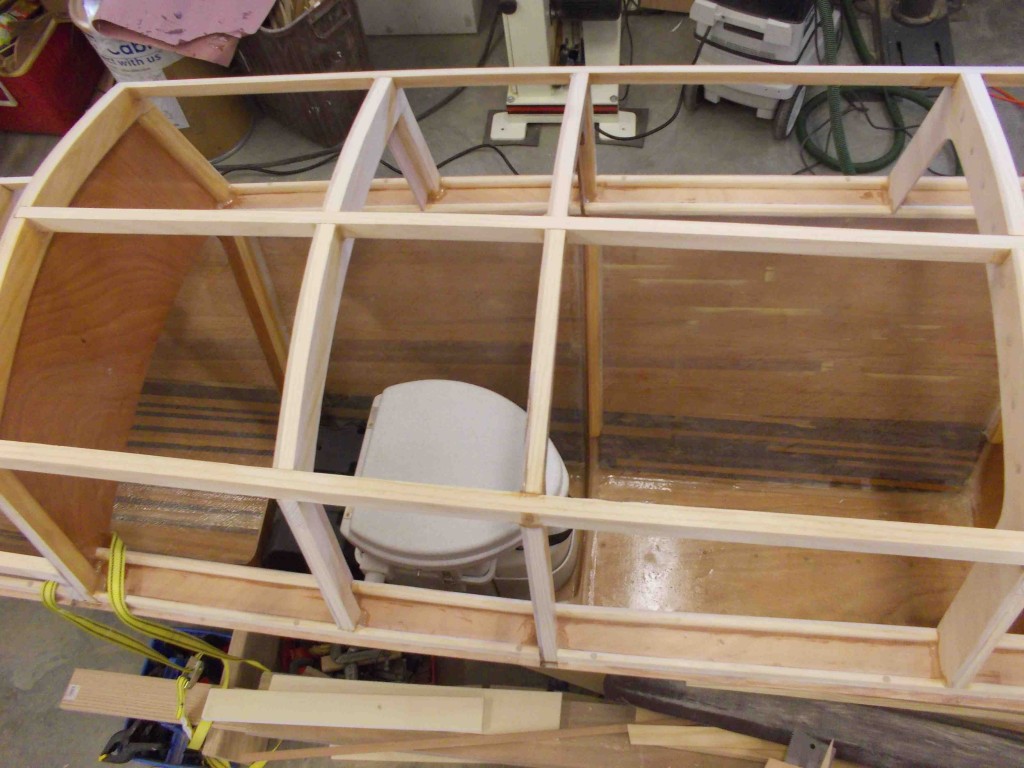 The floor and floor supports. The floor is structural in that it adds support for the keel below
The forward bunk and bunk supports
Details on the lazaret framing. note the slope of the frame to allow water do drain. I left the deck edge frame in place to make it easier to lay the deck. it will eventually be cut out and become part of the hatch.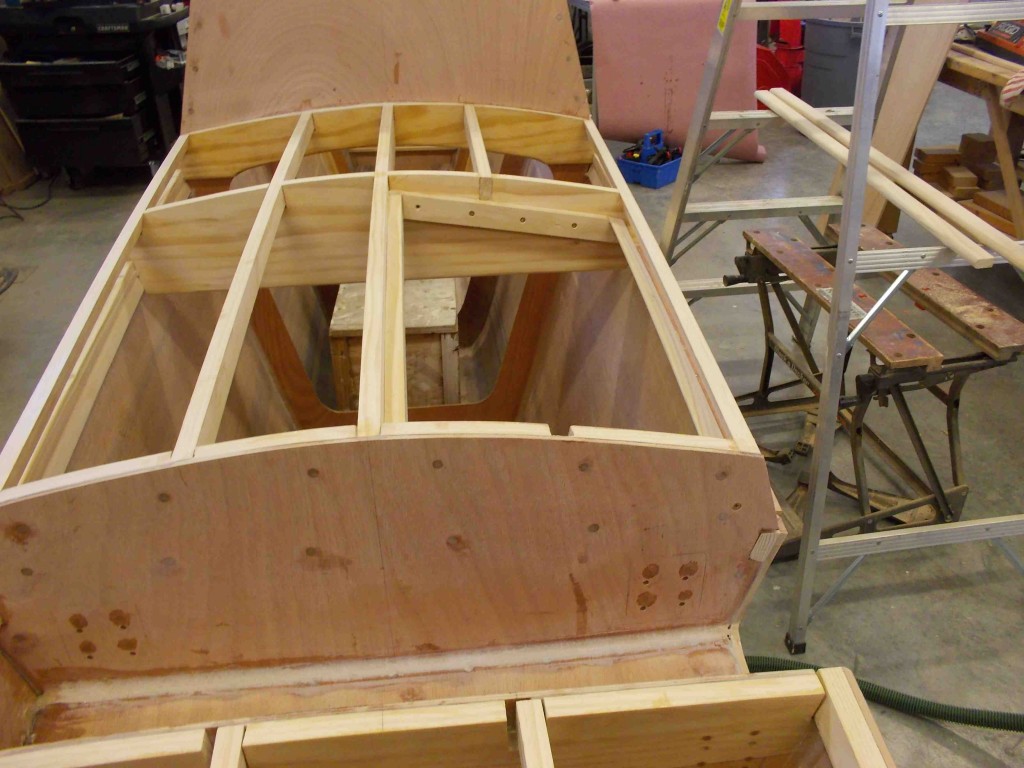 Some more details on the aft section. The rudder post reinforcement and another reinforcement just forward of it were I expect to have a vent. Hidden behind that you can barely see the spinnaker  block pad.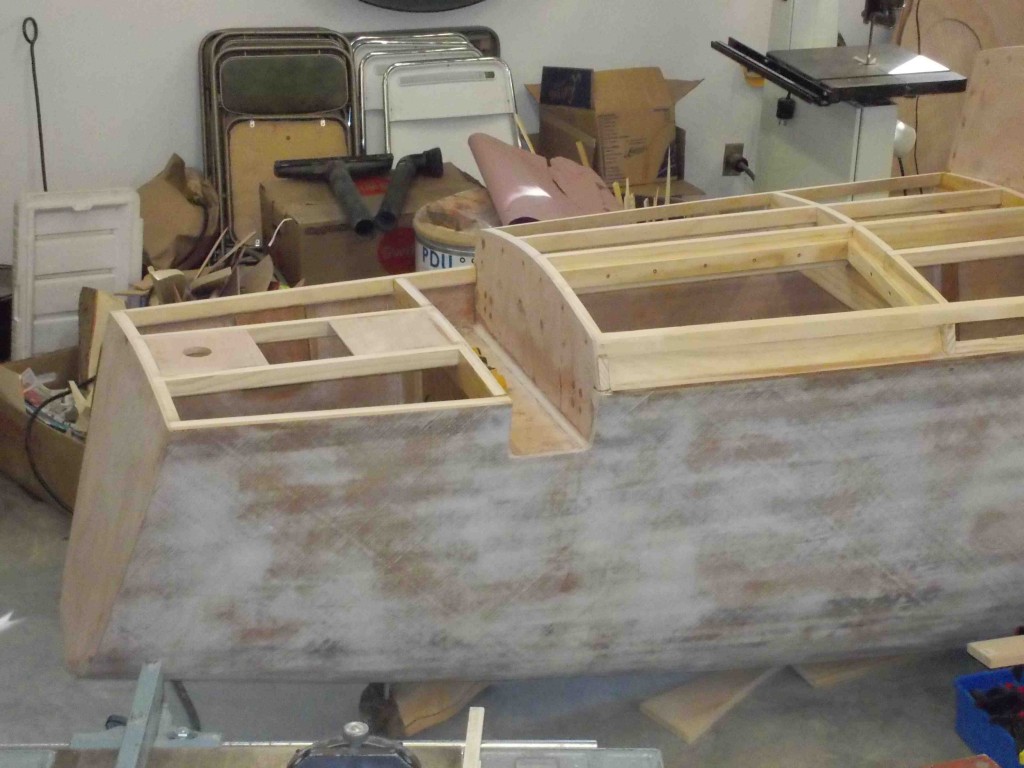 This is also a good time to make sure you have all the bow hardware reinforcement  pads and whatever hardware you have installed before decking the bow.